As you may know, one of the main parts of losing weight is maintaining a healthy diet that's high in nutrition and low in calories. If you want to lose weight, it's important to avoid foods that are both high in calories and low in nutrition, like fast food or candy bars. However, this doesn't mean you can't enjoy yourself with delicious food! Try some of these quick and healthy dinners that will help you lose weight without sacrificing flavor.
Slow Cooker Chicken Cacciatore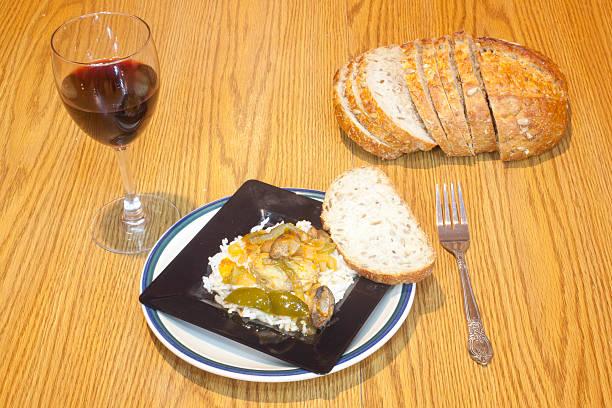 This is one of my favorite dishes because it's easy to make, only requires a few ingredients, and is budget-friendly. Plus, I love how I can start it in the morning and then forget about it until dinner time!
Grilled Teriyaki Salmon with Pineapple Salsa
Salmon is an excellent source of omega-3 fatty acids, protein, selenium, vitamin B12, phosphorus, iron, and calcium. Salmon also contains high levels of antioxidants like astaxanthin. To make this dish, simply grill the salmon fillets on a stovetop grill pan or outdoor grill until they are opaque throughout.
Stir together fresh pineapple chunks with tomatoes, red onion, green onion, cilantro leaves, lime juice and jalapeno pepper in a small bowl.
Pork Chops with Balsamic Glaze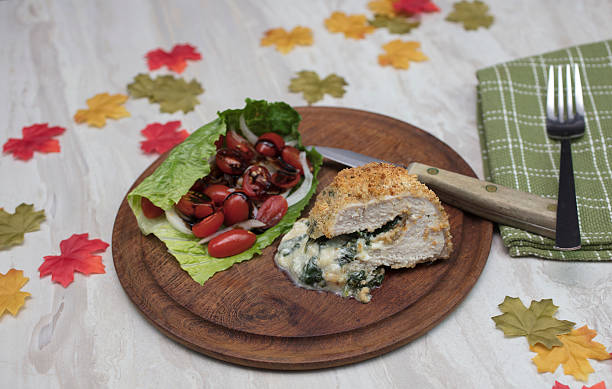 Pork chops are an excellent cut of meat for healthy dinners because they contain only 3 grams of fat per four ounce serving. This low-fat, high-protein dish is perfect for any diet. Prepare by browning the pork chops in a little olive oil before coating them with some balsamic vinegar, onion powder, garlic powder, salt and pepper.
Chicken Tostadas with Avocado Ranch Dressing
A meal that's full of protein, healthy fats, veggies, and delicious spices is perfect for a weight loss plan. Top it with an avocado ranch dressing for added flavor.
Cook the chicken in a skillet on medium heat in olive oil until no longer pink. Remove from pan and set aside. Add onion, cumin, chili powder, salt, garlic powder, pepper into the same pan used to cook the chicken and cook until onions are translucent. Next add diced tomatoes with chilies into the pan.
Easy Oven-Fried Fish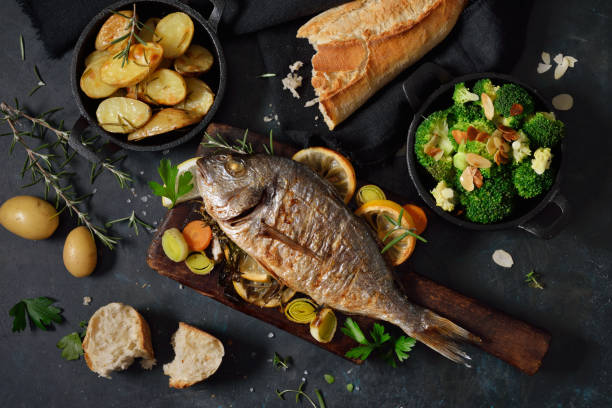 I love my oven-fried fish because it's a low calorie meal with great flavor. I typically use tilapia or mahi-mahi, but you can use any white fish filet. The main ingredients are olive oil, garlic powder, salt, pepper, cumin, paprika and lemon juice. Bake the fish in the oven at 425 degrees for 12 minutes. If you want more of a crunch on the fish while it's cooking – I add crushed corn flakes on top before it bakes.
Zucchini Pasta with Tomatoes, Basil, and Pesto Sauce
Zucchini pasta is a healthier alternative to traditional noodles. It is light and full of flavor, the perfect starter or side dish for a weight loss friendly dinner. Serve with some fresh tomatoes, basil, and homemade pesto sauce for an easy yet delicious summer meal.
1 lb (450g) zucchini, spiralized
1⁄2 cup (113g) halved cherry tomatoes, plus more as needed
Honey Lime Shrimp & Cucumber Noodles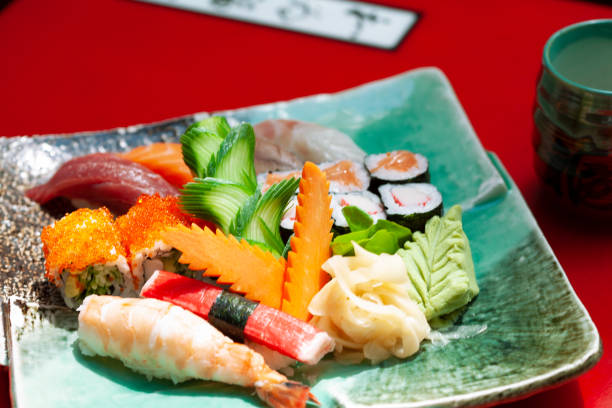 This dish is light, refreshing, and healthy—perfect for those busy nights when you don't want to spend a lot of time cooking. It's also paleo, gluten-free, and vegan! The sweetness from the honey pairs nicely with the citrus in the lime, making this an ideal summer dish. This dish is also really easy to make—and most of the ingredients are common staples you'll find in your kitchen at any given time.
Butternut Squash Risotto in 20 Minutes
If you're looking for an easy, healthy dinner recipe that only takes 20 minutes, try my Butternut Squash Risotto. I know, the price of butternut squash can be a little hard on the wallet- so buy it when it's in season. When making this dish, feel free to use any type of broth (chicken or vegetable) as a substitute if you don't have chicken broth.
Turkey Lettuce Wraps with Peanut Sauce
For a refreshing light dinner, try Turkey Lettuce Wraps with Peanut Sauce. Not only will these wraps help you lose weight, but they'll taste great too! They're filled with healthy ingredients like lean ground turkey, low-sodium soy sauce, crunchy carrots and crisp cucumbers.
One of the reasons this dish is so satisfying is because it has lots of protein in it. Protein helps your body maintain muscle mass while dieting which can make the process easier on your system.
Another perk? The peanut sauce has zero fat!
Frozen Yogurt and Berries Parfait
To make this delicious parfait, you will need 2 cups of mixed berries (raspberries, strawberries, blueberries), 1/2 cup of Greek yogurt and a cup of vanilla Greek yogurt. Mix the ingredients together in a bowl until the yogurt is fully mixed in with the berries. Then layer it into a tall glass and enjoy! Berries are packed with antioxidants which help reduce inflammation while also promoting weight loss.